Don't you just love being transported to another place without ever having to set foot on a plane? Well, Hula Girl is a fairly new restaurant situated in Arlington's Shirlington Row that does just that. Last week, several friends and I decided to check out its design, food, and service. Within seconds of entering this Hawaiian-themed space, I knew our group would have a relaxing time, even if only for an hour. The space has a lot of creamy white wainscoting, warm lighting, colorful accents, and rectilinear wood millwork and corrugated aluminum throughout—not to mention a ceiling decked out with surfboards! Behind the bar, we could see Blue Hawaii playing on one TV and hula girls dancing on another. This helped set the breathe easy vibe of this cute poké joint. The cheerful ukulele in the background didn't hurt either!
The service was excellent. Even though we felt like we were running on island time, our drinks took only moments to arrive. I ordered a fabulous drink called Say Pineapple 5X Fast. It's a pineapple-based, rimmed, and accented drink with pineapple-infused rum. A friend enjoyed a Kona sourced beer. We ordered snacks in lieu of meals because we were only there during happy hour. There was edamame, perfect poké, and some North Shore shrimp.
We had a great experience at Hula Girl, and I can't wait to go back. Delightful Loco Moco and Kalua Pork await!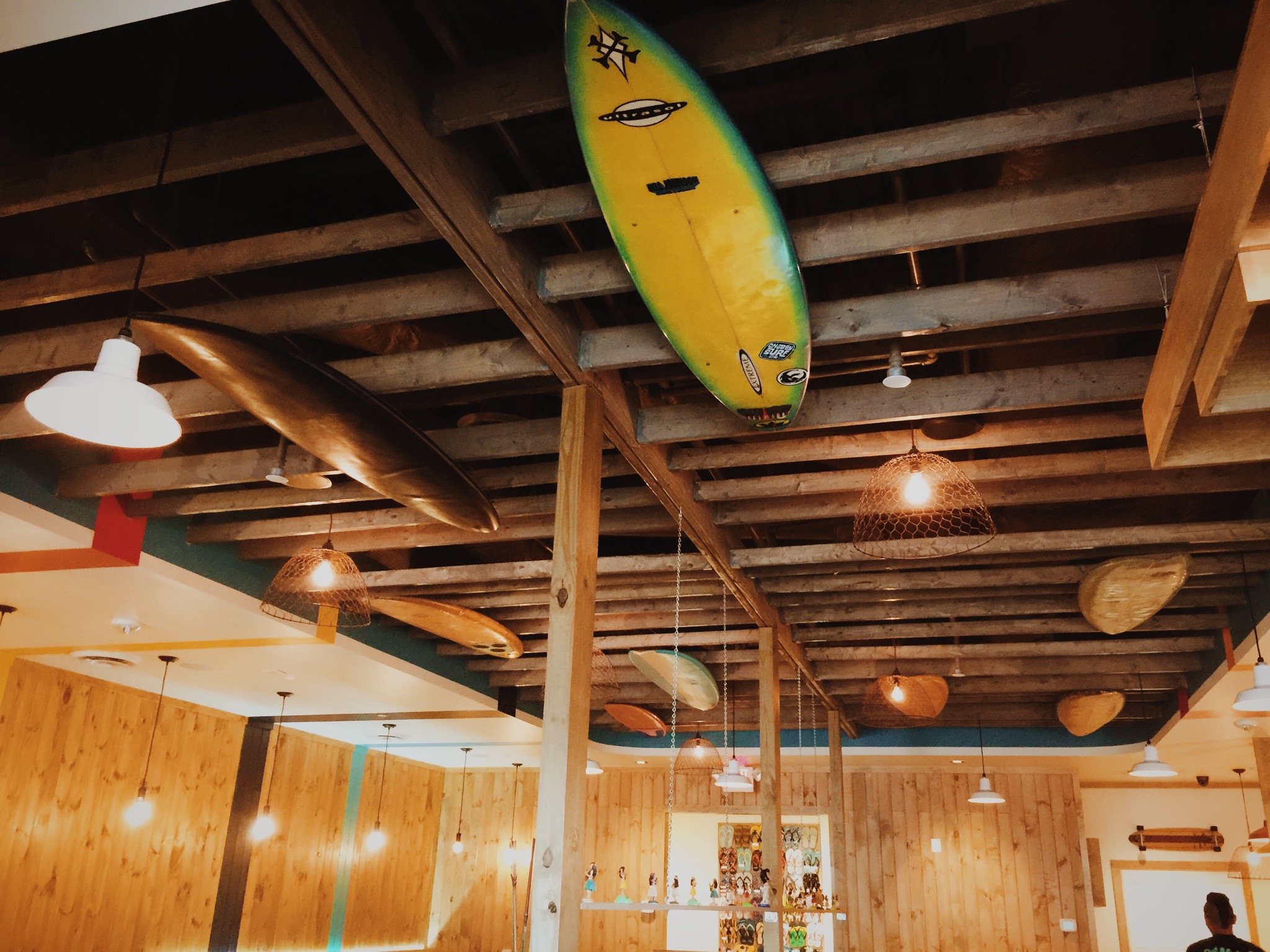 Do you have a favorite restaurant that is beautiful and has good food and service? Tell us in the comments below!
Written by Emilie Kyle
Edited by Cassandra Reinhart